Having bought a lathe for various DIY projects back in 2015, i quickly discovered the need to cut some unusual thread pitches (Astronomy adapters in particular have some of the weirdest out there).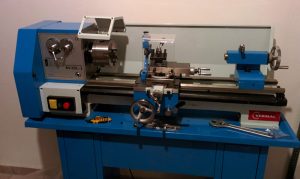 The lathe manual (or the housing of the transmission system :D) , usually provides some information regarding the gearing for the most used ones, such as 0.05mm, 0.1mm, 0.2mm, 0.4mm, 0.5mm, 1mm and so forth.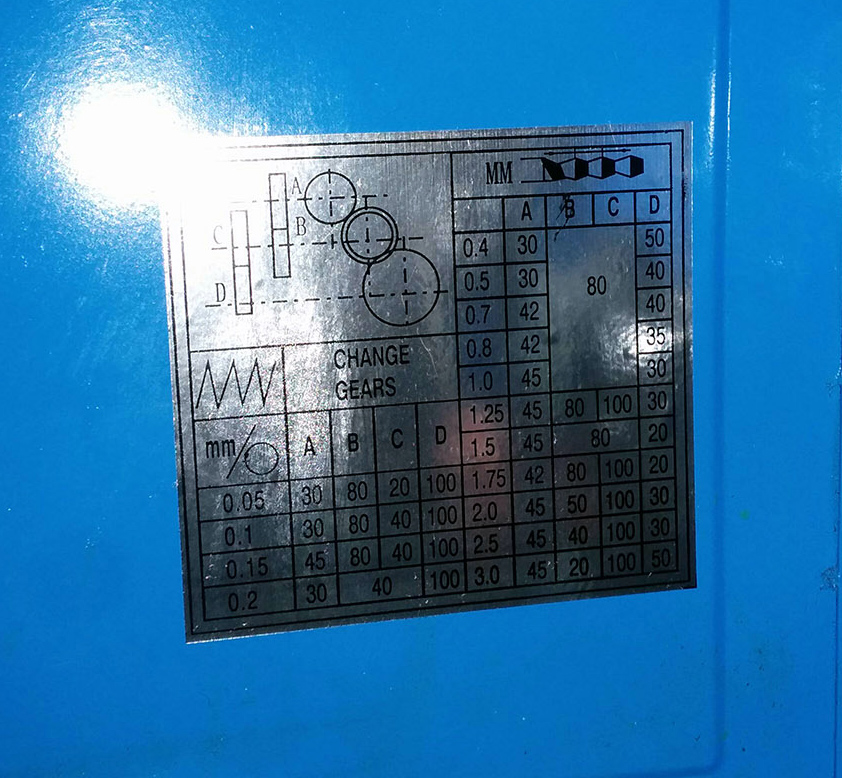 But nothing for lets say an M42x0.75 adapter widely used in photography and astronomy!
While looking through the web in 2016 for a lathe gear calculator there was none to be found, that took into consideration the spindle to gear A ratio.
The spindle in this specific lathe (and many other brands from what i have read ) has a ratio of 4.5 turns. So in order for gear A to make a full turn the spindle makes 4.5 turns.
Without this number the usual quadrant calculations for gearing lathes, obviously fails and your thread pitches are not what you have expected at all 😛
Here is a very crude calculator for finding out possible, combinations of gears in a metric lathe (that is, a lathe with a metric leadscrew although it can cut some imperial threads by approximation), in order to produce the desired pitch when cutting threads!
Do note that some of the produced combinations, are not feasible at all for the time being, but I will upgrade it when time permits.
Lathe threading gear calculator
Have fun!